Thanks Ramsay and Emma for the great feedback.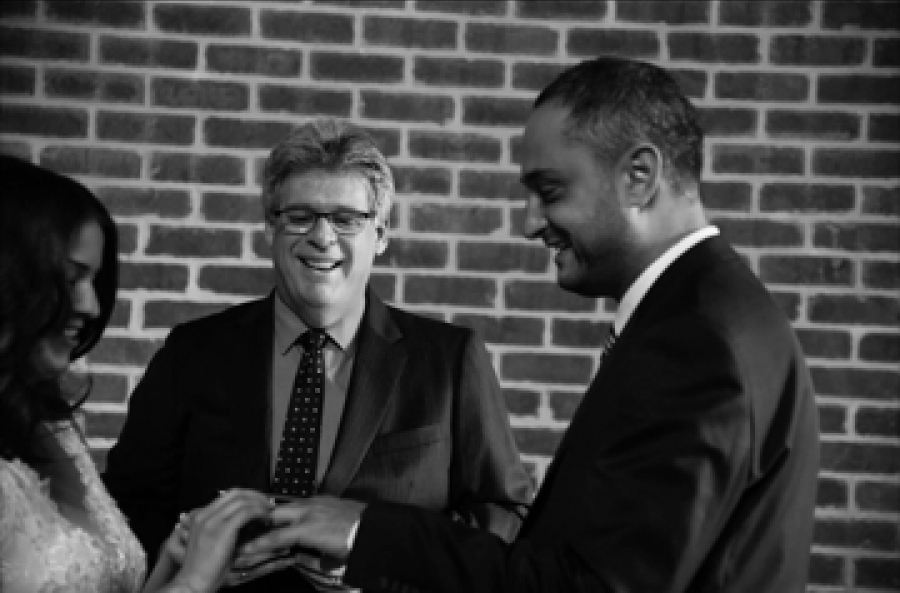 Brad was exceptional. When I say exceptional, I mean it. I contacted a number of celebrants to conduct our wedding and he was the first to get back to the many enquiry forms I filled out.

From the moment I spoke to Brad I knew he was the celebrant for us. He was warm, charming and very knowledgeable- he instantly put me at ease, so much so, I never followed up my enquiries with other celebrants. Brad was always professional and very prompt at answering any questions we had.

Brad always went above and beyond but I get the feeling he simply thought he was doing his job. A great guy and the only celebrant I would recommend to anyone thinking of taking the plunge.

Thank you, Brad.
The majority of family and friends came from all over Australia and the United Kingdom to witness the wedding of Ramsay and Emma at Factory 51 Coorparoo. Ramsay calculated approximately 21.000kms would be travelled. Congratulations Ramsay and Emma